Order Fulfillment
Simplified
KuberWMS makes managing your warehouses, inventory and order fulfillment very simple.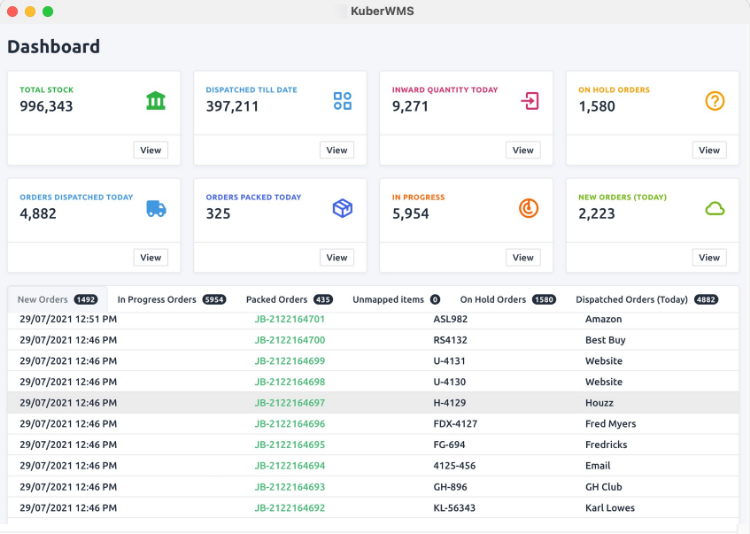 A better way to order fulfillment
Complete view of all orders, shipments, purchase orders, returns, inventory and warehouses.
Unified Order Processing
All orders in a unified view with color coded processing stages.
Order Summary with Channel Order Numbers

See the complete summary of the order along with KuberWMS order number.

Order Status at a glance

See the latest order status updated as the order status changes in real time. Actions available on each order vary with the status.

Extensive filtering

Extensive filtering capability including status wise and various other options to find the order you are looking for.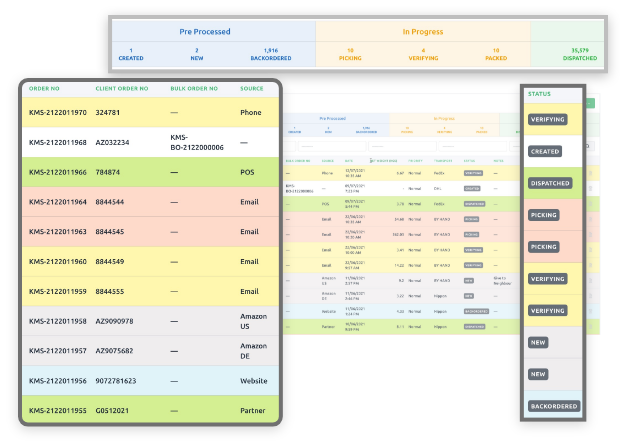 Hassle-free, easy purchasing processes
Easily place purchase orders and inwards for acceptance of those orders.
Client specific purchase orders

Clients can create purchase orders and let their suppliers know.

Advance Shipment Scheduling and Notifications

Suppliers create shipment notices against purchase orders and schedule delivery.

Incoming scheduling

Per gate scheduling with time slots and weight limits. Get automatic multi-slot bookings based on shipment weight.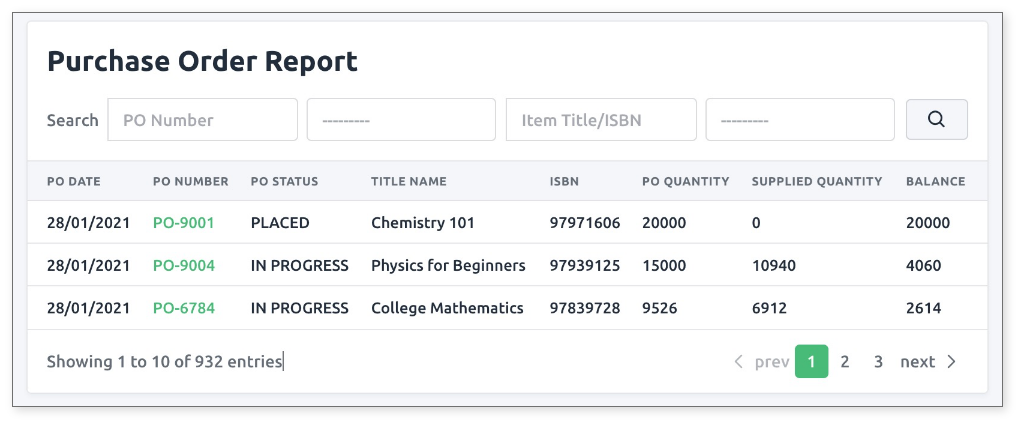 Well Planned Dispatches
Dispatches are extremely easy and with a full tracking history.
Easy Dispatch View

See all the packed order boxes grouped by logistics provider.

Bulk dispatches

Select and dispatch all for any logistics provider with a single click.

Automatic Dispatch History

Automatic recording of orders dispatches and full maintenance of history.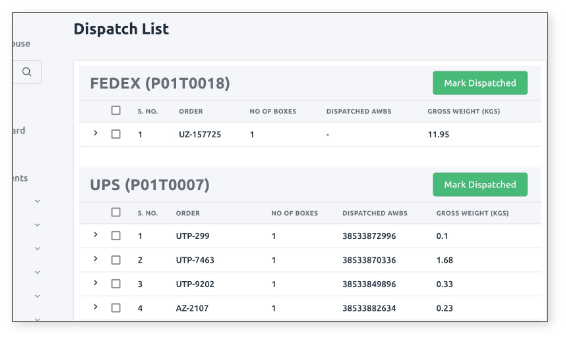 Easy returns management
Easily create returns, approve and accept returns.
Easy Returns

Easily create returns, accept or reject them. Process returns easily.

Automatic Sorting on Status

Incoming returns are automatically sorted by product's current status and physical state of the returned item.

Outward Challan for returned items

Create outward challan for returned item and either add back in your inventory or return to vendor.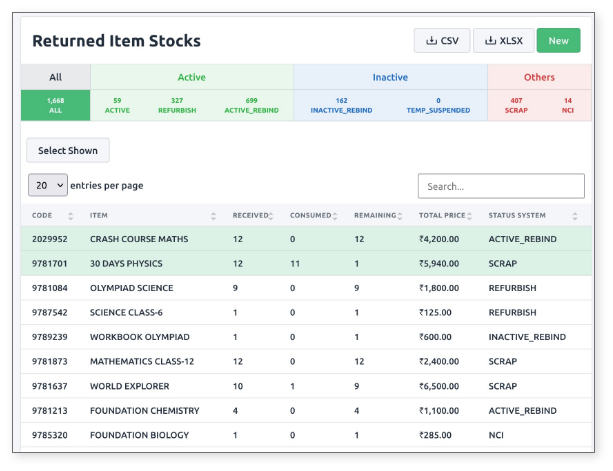 Always upto date inventory
Real time inventory status across whole system
Real time Location Stock

See all the stock on any location in real time across any of your warehouses across the globe.

Bulk Stock Inward

Bring stock in bulk into your warehouses for rapid ramp up of your inventory. Even serialized stock.

Stock Shortages

See all the stock shortages holding up your orders. Review and get more stock for the items.
Multi Warehouse 3PL Logistics
Operate a full, multi-location warehousing system from a single software.
Multi Warehousing

All your warehouses managed from a single application. See complete stock and perform all operations from a single interface.

Efficient Picking & Packing

Generate picking lists for single order or multiple orders automatically grouped for efficiency. Pack rapidly with materials.

Powerful Reporting

View and export orders and shipment reports across status, customers, due dates, ship dates. Detailed history and change tracking.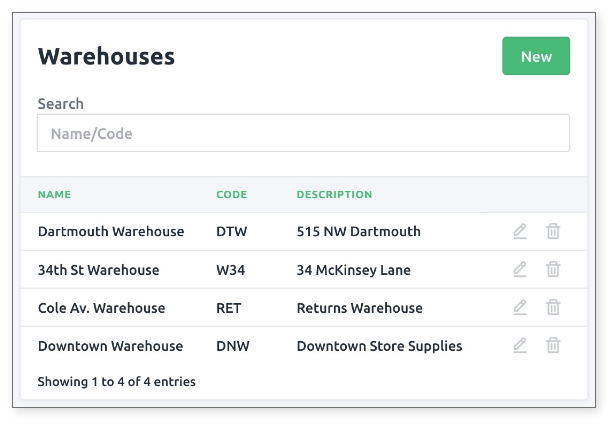 Streamline your shipping. Start using KuberWMS today.
Switching to KuberWMS will save you tons of headache (and money). Why not give it a try?
Show me a demo